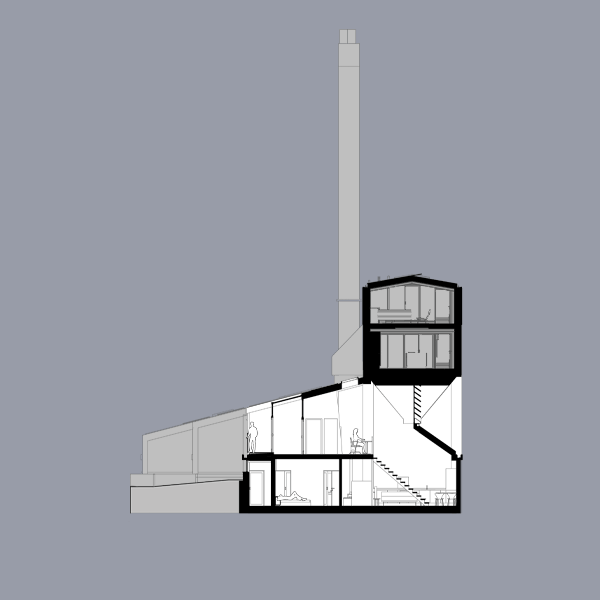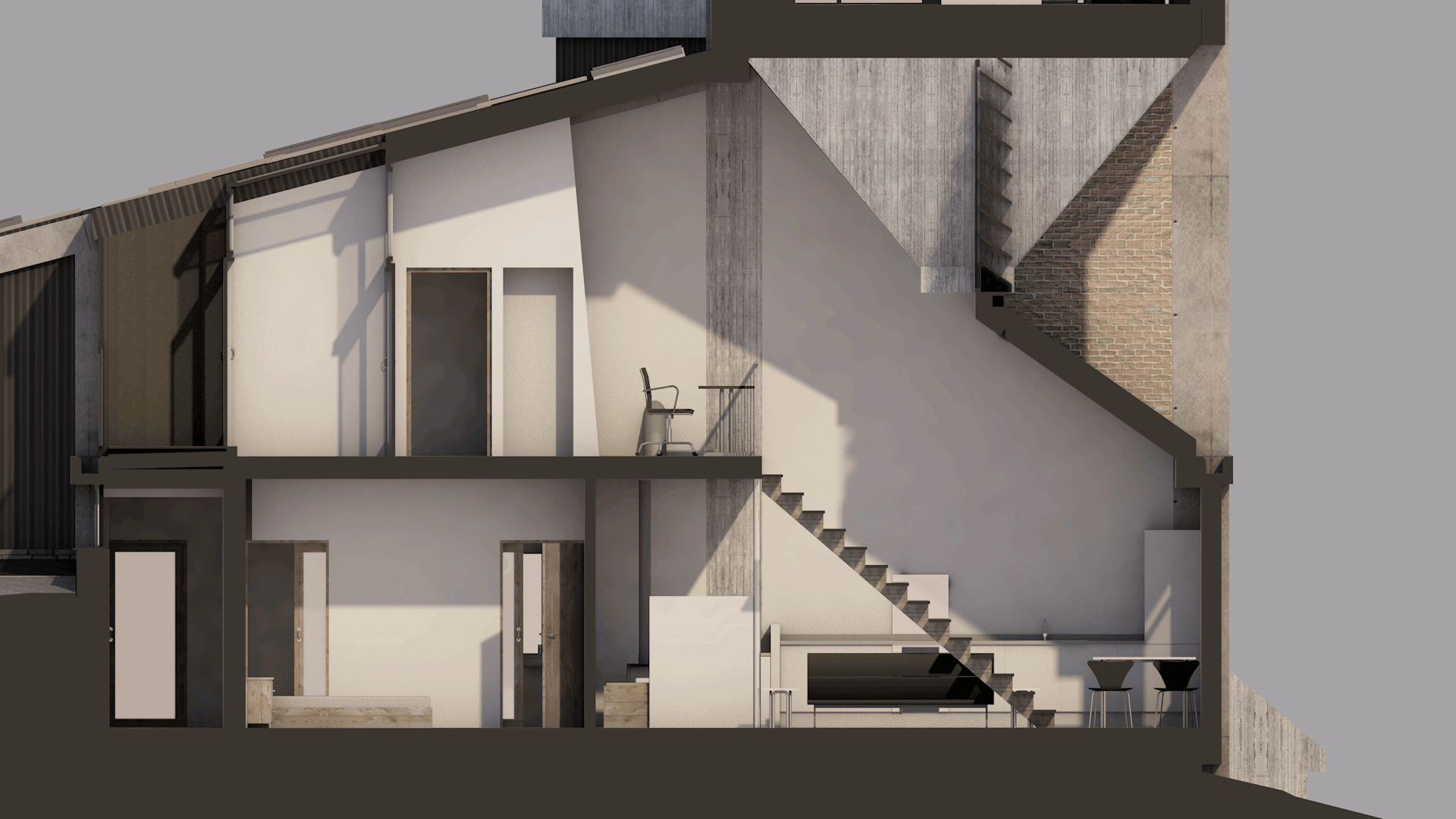 / property 3
Properties 3, 4 and 5 are self-similar, all making use of the space beneath each of the three coal hoppers, which feature as giant inverted pyramids suspended within the main, double height space.
This 2 bed property is entered from the east, directly from the timber deck leading from the car parking spaces. The hall area and snug area with wood burning stove and built-in seating are located beneath the mezzanine level which looks onto the main space of the open-plan kitchen, dining, living room. The typology of these units brings the strong south light from the mezzanine level straight through into the main space, where it bounces off the angled concrete face of the hopper and is refracted around the room. An original window opening made in the north wall is unblocked and reinstated with double glazed units. The ground floor bedroom has a walk-in dressing room and ensuite bathroom. Up the stairs to the upper level, the mezzanine study area is lit by a skylight above. The upper landing gives out into a glazed winter garden area, which acts as a thermal buffer zone, in turn leading out onto a south facing terrace. The second bedroom, with ensuite WC and shower room is also accessed from this landing.
There are ten solar PV panels located on the roof, alongside the mezzanine skylight. An exhaust air heat pump is located on the mezzanine and provides energy-efficient heating for the whole property.
Gross internal floor area 83 m2 / 893 ft2